FIVE DAYS AT BLOOM 2013 'Please carry me home'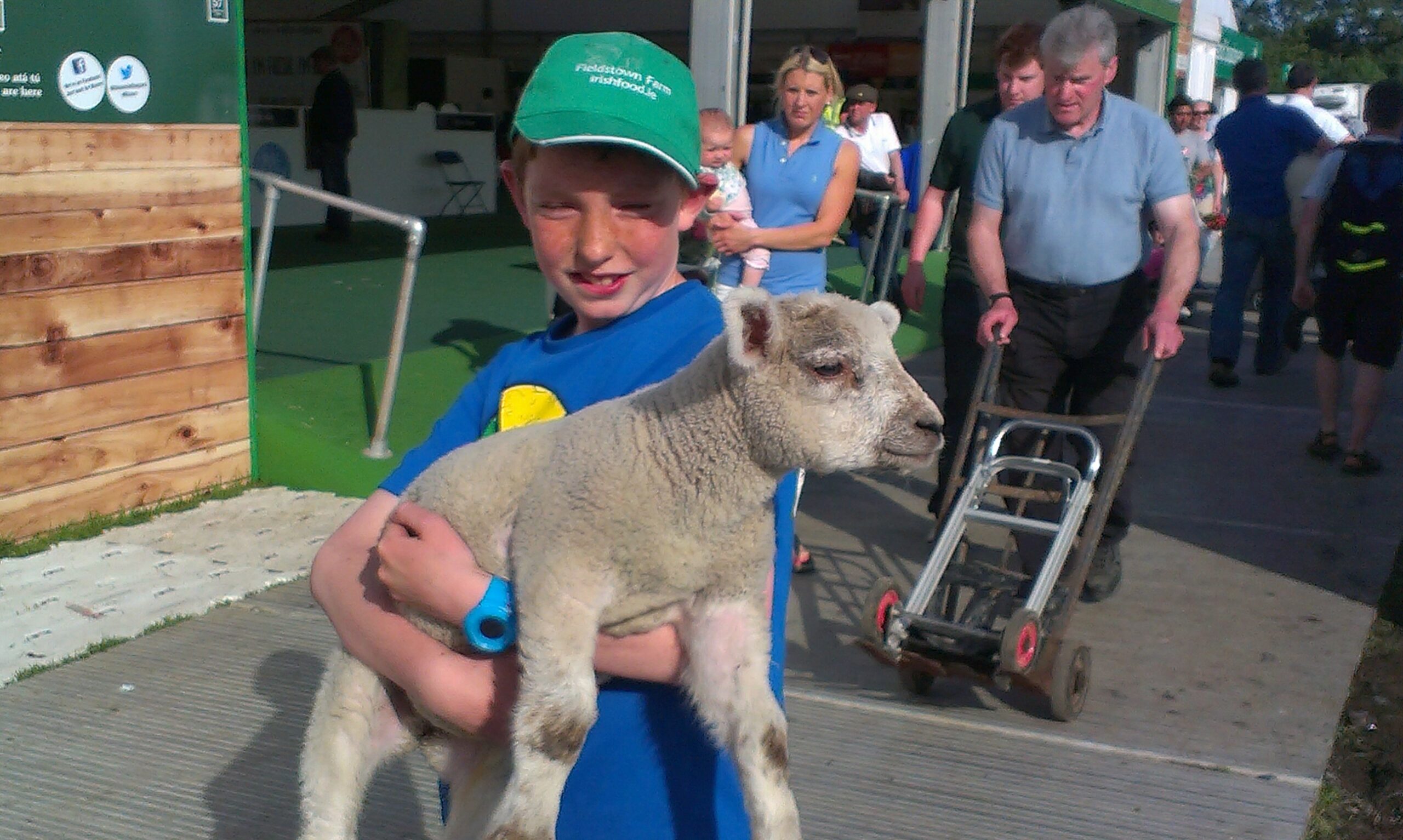 Our pet lambs came to Bloom and this is ObAAAma  going home with Lorcan.  The pets Eisenhower, Roosevelt, Bush and ObAAAma, were a great hit with adults and children alike all fighting to feed them.  It was a great event and well done to the organisers, of course the weather helped.  We met lots of people interested in our lamb and even got to see the wonderful gardens.
Hazel McFadden, Kitchen at the Castle, Howth, cooked our lamb 'Fieldstown Farm Lamb Skewers with Fennel, Cucumber and Tabouli.  It was fabulous well done to her.  She used loin of lamb for the recipe, you will find it here with the recipes.  Brian McDermott, Community Chef, cooked Lamb Cutlets with Garlic Lemon and Paprika, I will put that recipe up too.  It was fantastic as well.
We had a draw for Fieldstown Farm fresh lamb and we have a winner.  The winner is Maria Quigley and she is top of the list to receive her lamb towards end of this month.  Well done to her for taking the time to fill up the form.
Our spring grass fed lamb, the first of the season will be available towards the end of June, and we expect to be busy filling orders, so if you want some come on line and order.  Great meat for that summer barbeque!