First prize at Flavours of Fingal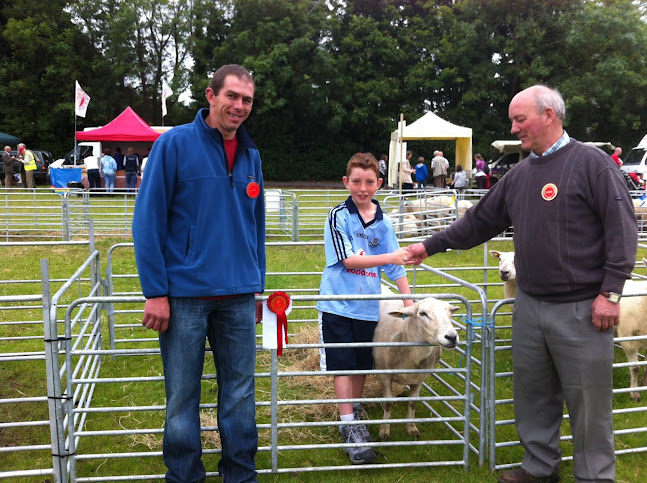 After months and weeks of preparation the weekend of 'Flavours of Fingal' arrived. Hard to believe, but the weather was great.  Padraic was busy with the livestock section, Lorcan had his ewe Whitey, and Brid and Katie were promoting our lamb at the Fieldstown Farm stand.  The show was great and what  a great showcase for all the producers in the Fingal area.
The location, Newbridge House, was excellent, and the walled garden was perfect for Music, food, picnics, ice-cream and much more.
We had a very busy two days at the Fieldstown Farm stand, Katie and Brid met lots of potential new customers, and some long time friends of Fieldstown Farm.  Eimear Dunne  was  the winner of  our draw for a lamb for her freezer, and she will have it shortly to enjoy with her family and friends.
Padraic and Lorcan both won prizes for their sheep, Lorcan got 1st Prize for his ewe Whitey… that's him in the picture.  Padraic got a 1st and 2nd, no picture of him!
Hazel McFadden from 'The Kitchen in the Castle' cookery school was there on Saturday and she cooked Fieldstown Farm Lamb Kebabs with finnel Tsatsiki and Tabouli. She used lamb rump marinaded.  I will put her recipe up on the site shortly. You can find Hazel at https://howthcastlecookeryschool.ie.